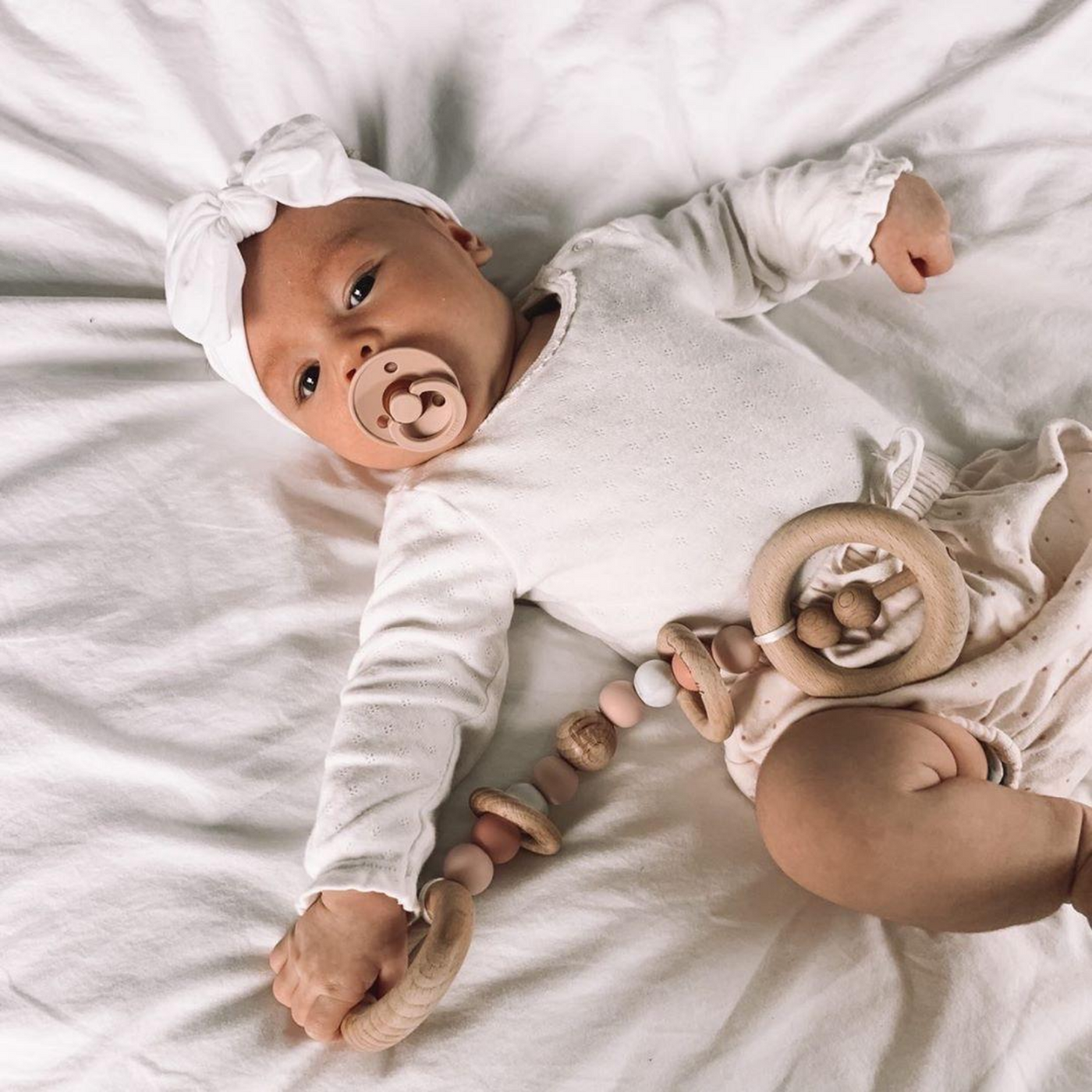 




















Luxury Teether / Play Gym Toy with rattle
$26.00
Luxury teethers also double as Play Gym Toys are made with the highest quality beechwood beads, rings and shapes secured by strong nylon cord making our toys not only approved for use on our play gyms but when your baby outgrows their gym they can removed and used as hand held toys.

With certified teethers, moving parts and woody sounds, our Beechwood Play Gym Toys provide your baby with so many sensory delights as well as all being completely safe for your baby to chew.

Our beechwood products are all natural and toxic free, eco friendly and naturally antibacterial. They will not absorb odours or support the growth of mould, bacteria or fungus.

This luxury teether comes with a wooden round rattle with 2 beads.

Choose your own colours from bead chart in the images.
FB products are made to the highest standards, however if used incorrectly and breakage occurs they may become a choking hazard. Please check regularly and discard at the first sign of wear. Do not alter in anyway and always use under adult supervision.
Related products